Sometimes you just want to sew something mindless. Engage your hands in something, but not something that requires too much concentration or skill. New Year's Day was a day like that. I was tired from a night of good company, good food and many good drinks, plus my daughter had a nasty cough as well. Needless to say, I needed some sewing time, but I wasn't up for undertaking any project with many details or where precise sewing was required.
Enter the Trijntje skirt! I'd been planning to sew a weekender skirt, i.e. a skirt that is comfortable to wear around the house or doing weekend errands. Simple enough. The denim was a remnant from my Denim Pinda pants so I had what I had and needed to work around that.
I'm not entirely sure this pattern even qualify as a pattern. Let me tell you what it is: It is to rectangles sewn together with two rectangles sewn on top. Then some rectangles are sewn in the top to form a casing to pull the elastic through and voilà: a skirt! Some pretty topstitching hide the fact that it's all just a bunch of rectangle sewing. Which is, in fact, the perfect New Year's Day sewing. I didn't even bother to trace this "pattern" I just measured the pieces and transferred the measurements to the fabric.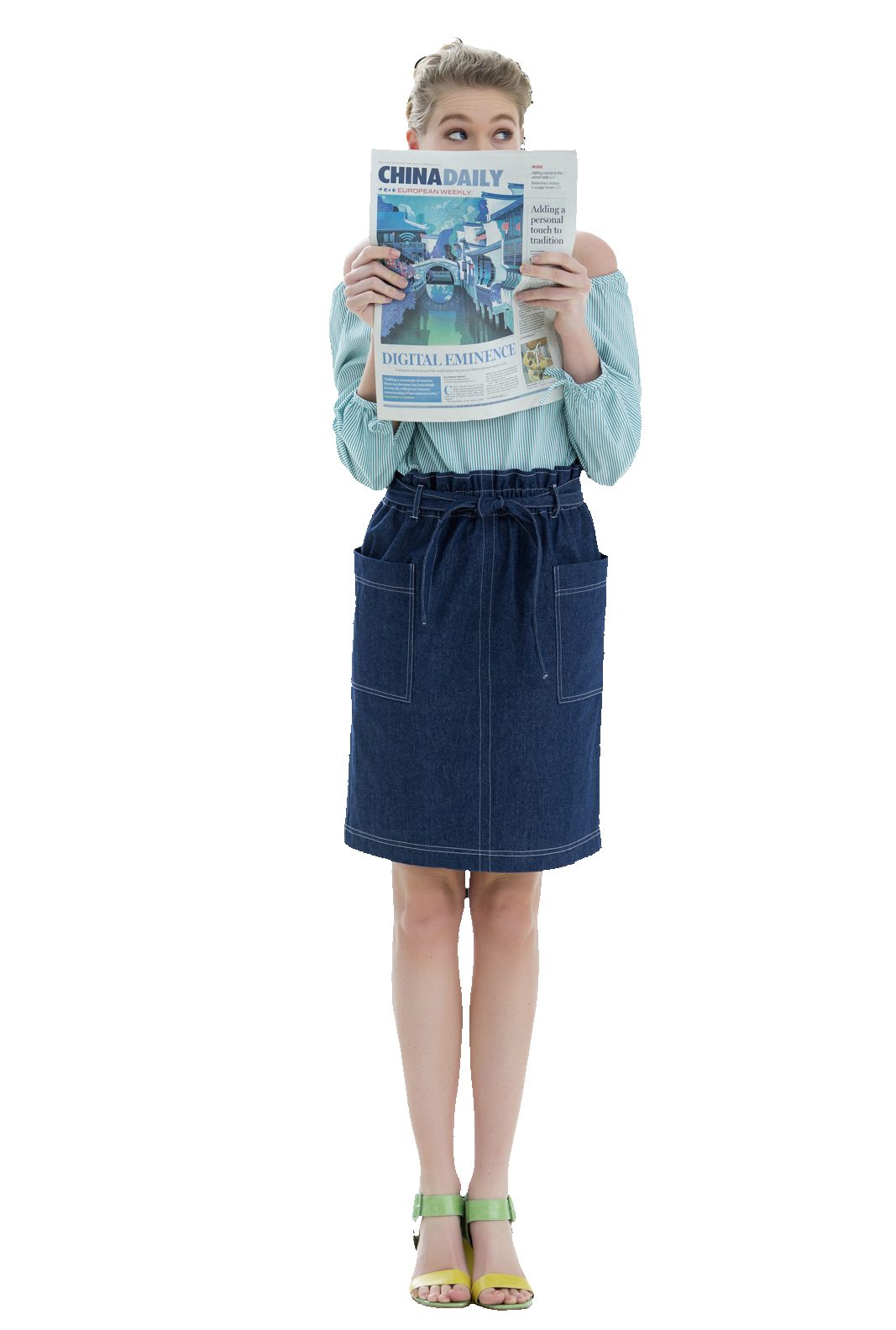 The styling in the magazine (Knipmode 04/2018) included a self-belt, but I didn't have enough fabric for that, having already shortened the skirt to account for the yardage I had. I intended to make the belt loops though, as to wear the skirt with a regular belt. Then I misplaced the last scrap, believing I had thrown them away (that's what I get for cleaning my sewing room!) and scrapped (pun, intended) that idea. However, the elastic is a bit too long to hold up the weight of the skirt on its own (very comfortable though) and I cursed past me for loosing that last piece.
Then I was sorting my fabric and this time the cleaning paid off. Hidden among my knits I found that missing piece of denim and I could proceed to add the belt loops, 1 month after completing the rest of the skirt.